Summer's on! Make plans! Stay with us!

Call (603) 846-1026 to book a reservation or use our NEW ONLINE BOOKING ENGINE.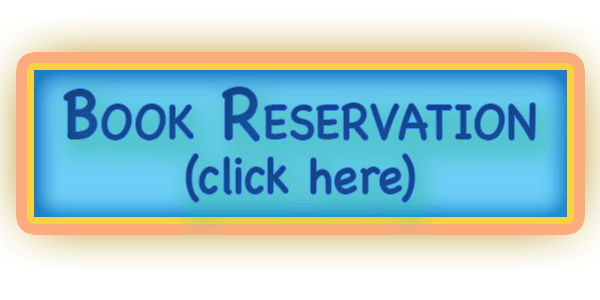 Need a one night stay? Call us!
We offer one-night stays (no discounts) through the end of June.
July & August we offer Last Minute one night stays - based on availability. Check with us 24-48 hours before arriving and we'll see what we can do for you.
Late night drive in - check bulletinboard outside office for that nights availability.
Are you hiking, fishing, golfing, riding the COG or enjoying some White Mountain attractions?
We are SO close to SO MANY THINGS to do in the White Mountains.

Take a look around with our Tarry Ho Campground Video


---
Warms our hearts that guests love it here as much as we do!
Take a look at Roarloud's Blog Post


Top 5 Reasons to Camp at Tarry Ho Campground



---
UPDATES!
The weather has been great! They've predicted rain almost every day in the past week and ... THEY WERE WRONG!
The pool water is even warm. Someone asked today if it's heated.
This year we have newly renovated showers in the bath house. Hot and free. Our WIFI is still fabulous and reaches every site in the campground. We took down some trees that needed to go, added playsand to the kids sandbox, mulched and mowed and weedwacked the little stuff. We have more seasonal families this year, a few more employees and we're doing it all for YOU!
Later this month we'll have a concession/kitchen trailer across the street, the 302 West Grill. Can you say YAY, food! We're excited and looking forward to it's arrival! We'll move the ice cream stand there and have a yummy menu to fill your belly when you stay with us or visit the area.

Hope to see you soon!
Cheers,
From the friendly staff at Tarry Ho

Workamper Host Positions Available for 2017- call to inquire


GIFT CERTIFICATES!
Great Gifts
Perfect Gift
Any Amount
Great for any occassion!


Stay current with us on Facebook!
Tarry Ho is a great spot for get togethers. A relaxing atmosphere surrounded by natural beauty.
Retreats, outings, family gatherings, hiking groups, golfing groups, and those who just 'want to get away'.

Large group | Reunion | Family Vacation | College Reunion | Church Group | Golf Getaway | Fishing Trip | Scouting |
Hiking Group
We make it easy!
With a variety of River Sites, RV Sites, Tent Sites & Cabins we'll help keep your group close together.
Seasonal Sites
Available Memorial Day through Columbus Day. The seasons are gorgeous here by the river in the beautiful White Mountains at the Tarry Ho Campground.

Seasonal, Monthly or Long-term stays are at discounted rates.
Weekly rentals Friday to Friday or Sunday to Sunday (7th night free - must have consecutive Fri & Sat) always available. Call Michelle for pricing.
Call Michelle for pricing large group or special events that may require a variety of campsites and/or cabins. Our large grassy park area is great for group activities.
And if you need a group dessert, we have Ice Cream!

If you're running an event in the area and need Ice Cream served or to serve, we can help!
---
Where you are always Family!
Relax and enjoy sounds of the river and beautiful mountain views.
Choose from a variety of outdoor accomodations. We have wooded and grassy sites, some on the river (higher up so no flooding). Sunny or shady, all campsites have a picnic table and fire ring. We also offer tent sites without amenities, water and electric sites, and 3 way (water, sewer & electric -30 amp or 50 amp). Many guests use their satellite dish here. Campground-wide WiFI! Restrooms are clean, hot showers are FREE!.

We look forward to your stay with us.
We'll help make your vacation special!

Smiles,
The Palys Family



Payment/Cancellation/Refund Policy: see Rules & Info page